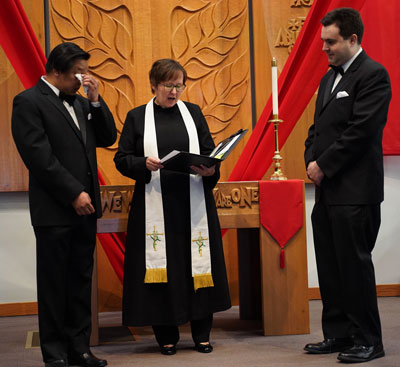 I am writing about our gay son, Johnathan's journey to marriage, to bring hope, faith, courage, and patience to others who are lonely and frustrated along the path.
Johnathan has Autism, specifically, Asperger's Syndrome. He is high-functioning and has his bachelor's degree. He has worked for Nintendo, Pokeman, and Microsoft for years as a video game tester. He loves Scrabble, chess, and math, and is very good at them, but his handicaps have given him many challenges.
He had stuttering problems as a child and seemed to be in his own little world. He was a sweet child but often did not fit in with the other kids. He has health issues, and social problems that made relationships very difficult.
He found people (both guys and girls) could be very cruel when trying to date, and would make fun of him. There were those who tried to help him, even though they did not feel compatible with him as dating partners.
As a mom I often worried about him. I worried when I found out he was gay, and even wrote a book, Prayers for Johnathan, in 2000.
I worried whether he could live on his own, finish college, and keep a job. I worried when he lost his faith in God, and became suicidal. I worried if he would catch some disease, get beaten up, or ever find a life partner.