I created this page for a dear friend who is a senior lesbian, thinking about her future. When I mentioned "Womyn's Communities" and "Lesbian Land" she was intrigued.
The links here range from lesbians living communally "in the woods", to low income apartments, to trailer parks, to luxury resorts.
They are not restricted to women only. There are several for all LGBTIQ's.
---
Alapine - Rural Alabama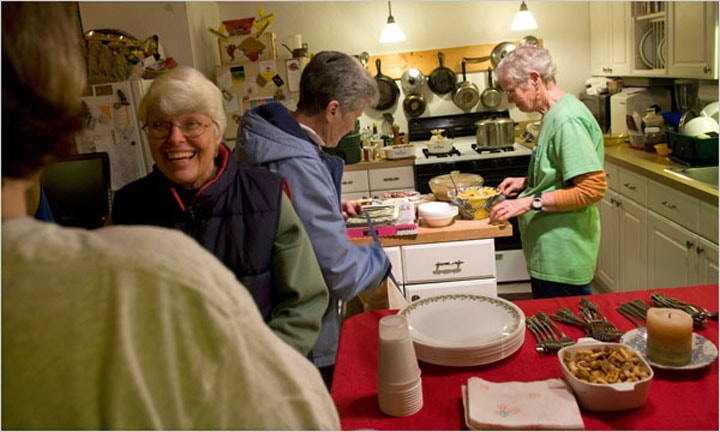 Alapine - is 108 acres of lesbian land containing forty-five 1½ to 2 acre privately owned lots, and is not a collective or a land trust. Lot owners receive a Deed to their lot in their name. We've been in existence for nineteen years.
See website for more details and pictures.
See video
---
Argyle Apartments - Hollywood, CA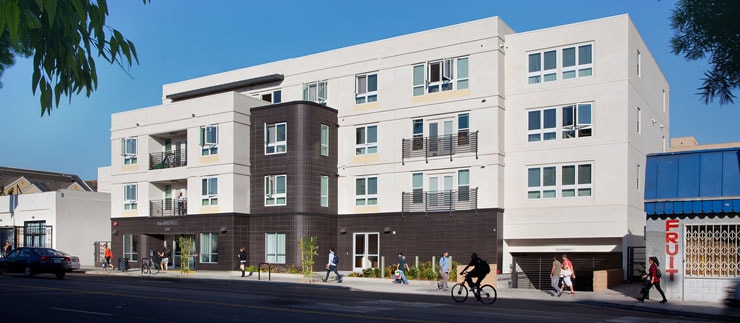 Argyle Apartments - offer quality tax credit apartments, an intergenerational community developed by AMCAL in partnership with Gay & Lesbian Elder Housing. The property is professionally managed by FPI Management, Inc. and located at 1600 N. Western Ave between Sunset and Hollywood Blvd in Hollywood, CA.
Our beautiful community includes 40 spacious Art Deco designed 1, 2, and 3 bedroom apartment homes for rent. Argyle's prime location offers close convenience to a hospital, pharmacy and much more.
Amenities include a large community room with a computer lab, barbecue area, playground and social service programs. Social Services are provided by Gay and Lesbian Elder Housing and LifeSTEPS.
---
Birds of a Feather Resort Community - Northern New Mexico

Birds of a Feather - A beautiful, gated gay and lesbian community of homes.
A special, magical place - your dream come true! Our LGBT friendly community is a gay and lesbian haven like no other in the world. Founded in 2004, we're located in the "Land of Enchantment" in sunny Northern New Mexico, just outside of the charming Village of Pecos and 30 minutes east of Santa Fe.
---
Carefree Cove - Boone, NC



Carefree Cove - Boone, NC - A Gay and Lesbian residential community in the Appalachian Mountains setting where friends can live and play today, and for many years to come.
We can help you plan the perfect vacation or find just the right home site.
---
Discovery Bay Resort - North Olympic Peninsula, WA

Discovery Bay Resort - features small manufactured homes of about 400 sq. ft. (also known as Park Models) and RVs. The park is terraced to maximize the view of historic Discovery Bay.
About 16 yrs ago it was purchased by a group of former RVing women who organized it as the DBR Leaseholders Association (DBLA) and sold individual lot leases.
Presently, all lots are leased/owned and 100% occupied by women. Owners ages range from 50's to 80's. Some are year round residents and others use them for vacations or are waiting retirement. During the summer season DBR may have 60-80 residents but only 25-40 in winter.
For more info or a tour of properties at DBR, contact volunteer coordinator Ruth Messing 360-683-8246 ruthjo0303@gmail.com or Suzanne 360-797-0076 mauisuzi@gmail.com. Come visit and consider making your home with us.
---
FountainGrove Lodge - Santa Rosa, CA


FountainGrove Lodge - is the nation's first lesbian, gay, bisexual, transgender (LGBT), and Friends focused independent senior community with the option of continuing care services. From gourmet dining and concierge services, to pet parks and resident gardens, Fountaingrove Lodge offers more than just a home.
This incredible project is now open and accepting deposits from future residents. Reserve your new home on our lush 10-acre campus with golf course, oak grove, or mountain views in the heart of Sonoma County. With all that Fountaingrove Lodge has to offer we would like to invite you to experience the lifestyle firsthand with a full tour and meal from our Executive Chef.
---
Fudger House - Toronto, ON Canada
Fudger House - provides quality and safe care to residents in a warm and welcoming home within a diverse neighbourhood.
We promote an inclusive, affirmative and LGBT (Lesbian, Gay, Bisexual, Transgender) friendly environment.
LGBT organizations and community members, local churches and cultural groups, local public schools and entertainers are all community partners who share a commitment to our residents.
---
Hawk Hill Community Land Trust, Ozark Hills, Southern Missouri
We are currently a community of five lesbians (and three cats and a dog) living in four homes.
HHCLT has 280 acres of environmentally protected land with a mix of hardwood forest, gentle hills, and pasture. There is a creen with live water and a swimming hole. We are remote but not isolated. We have strong agreements with each other and good relationships with our neighbors. Several small towns are within thirty miles, and a midsize city is eighty miles away. There are women's and alternative communities with long histories in this rural area.
We are actively seeking one or more lesbians to join us. The two bedroom Moonrise House (with new appliances) is for sale. It sits on the top of a 15-acre leasehold that gently slopes to the east/southeast. Do you want a place to: Make art or write? Create a forest garden and take produce or flowers to the farmers' market or food bank? Build or remodel? Have horses or goats? Grow every kind of daylily?
If you are looking to live in exceptional beauty and quiet, with clean water, stunning night skies, and five supportive, kick-ass women, please get in touch with (HawkHillCLT@gmail.com 417.683.1064.
---
Hyssop Housing: Honoring Your Seasoned Spirit in Opulent Places, NJ


Hyssop Housing Inc. is a collective of womyn who aspire to provide safe, fully sustainable, culturally diverse housing for Adult 55+ Lesbians of Color and the women who love them.

 
Hyssop Housing Inc. was formed because of the lack of Adult 55+ Lesbian and/or lesbian-friendly housing. We became so incensed by the disparaging plight this shortage put upon close friends, ourselves and the LGBTQ community in New Jersey we set out to make a change. ​
---
John C Anderson Apartments - Philadelphia, PA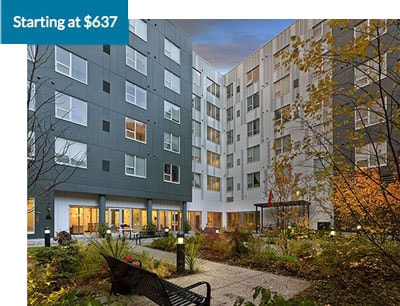 John C Anderson Apartments - an urban LGBT-friendly senior 62+ apartment community where everything you want is brought together: a location in the neighborhood where you want to live, amenities designed to make your life more enjoyable and features that are both modern and centered on comfort.
Each one-bedroom apartment home will feature an open floor plan and modern kitchen complete with a dishwasher all making coming home special. Adding to these wonderful comforts, you'll also enjoy all of the extras at John C. Anderson Apartments, such as an inviting community room, outdoor community patio, and a variety of resident events and services.
Located in the heart of Center City Philadelphia and only minutes from the "Avenue of the Arts", William Way Community Center and Mazonni Health & Legal Clinics, John C. Anderson Apartments puts you close to the places you want to be: shopping, dining and entertainment. This is the kind of home you've been looking for. At John C. Anderson Apartments, we bring it all together.
---
Lesbian, Gay, Bisexual, Transgender and Queer friendly homes - Toronto, ON, Canada - List of Non-profit and Municipal - Senior Living Homes, Senior Care Nursing Homes, Long Term Care, Assisted Living, etc.
---
Lesbian Intentional Community - New Mexico, Arizona, Louisiana, Florida, Quebec, British Columbia, Kentucky, Mississippi, California, Virginia, Wisconsin, Kansas—just about everywhere!
Since OWL (Oregon Women's Land) farm was established in 1975, there has been a small but growing number of intentional communities formed specifically for lesbians in North America. After OWL's pioneering efforts, so many settlements started up in Oregon that the roads leading to them have been loosely named "the Amazon Trail."
Lesbian land ranges from one or two wimmin who welcome female travelers to their home to well-established groups of a dozen residents. It may consist of a one-acre lot at the edge of town, a 700-acre rural tract of land, or anything in between. The focus of a land group may be on farming and self-sufficiency, art and culture, politics, or simple survival, to name a few.
---
Ozark Land Holding Association (OLHA), Fayetteville, AR
280 wooded acres of shared land that is 25 miles from Fayetteville, Arkansas in the foothills of the Ozarks. Founded in 1994. We are a group of lesbian land stewards who respect the natural resources and beautify of the land and we are committed to cooperative country living and valuing one another in the process of building community. While only lesbians live here, male friends and family may visit.
In addition to access to the communally owned buildings and land, members have exclusive use of five acres where they can build their own homes. Currently eight members and one non-members live on the land; four other actively involved members live nearby.
We currently have eight openings available for new members. Our membership process takes about a year as we get to know each other.
The first step is visiting OLHA, PO Box 2946, Fayetteville, AR 72702 or email olhawymin@gmail.com.
Call Diana 479.643.3519 or Nancy 479.643.3791
---
Rainbow Vision - Santa Fe, NM - Nestled in the mountains of the Sangre de Cristo's in enchanting Santa Fe, Rainbow Vision Santa Fe's exquisitely designed Condominium, Independent, and Assisted Living options makes your home a private oasis. Enjoy a level of hospitality that can only be found at this inclusive and diverse community.
Your community membership includes fine dining at Garbo's Restaurant, and the Starlight Lounge's full bar, bar menu and live music entertainment. Indulge your body, mind and spirit at our state of the art fitness center and spa, and look your best with the Edward Scissorhands full service Salon.
As your health needs change, Rainbow Vision Santa Fe can accommodate your lifestyle.
---
Rainbow Vista Senior Active Living retirement Community - Gresham, OR
Rainbow Vista - is an LGBTQ senior (55+) community located in Gresham, Oregon, near Portland. Here you can live in a safe, non-threatening, and discrimination-free environment and truly be yourself.
Apartment options include single studios, one bedroom units, and double studios.
Communal facilities include a large event space, a comfortable area for chats, a video theatre with large screen TV and surround sound, an exercise room, a game room with a pool table, and a music room.
Included in your rent are all utilities except phone, internet service, Dish TV with premium channels, off-street parking, and laundry facilities.
Activities include BBQs on the deck, movies in our theater, birthday and holiday gatherings, and occasional forays to local restaurants.
Please note: Rainbow Vista is for active seniors. We are not equipped nor staffed to provide assisted living or medical care services. You may think of us as just an apartment building, but one with this unique difference: all residents belong to the LGBTQ community.
---
(The) Resort On Carefree Boulevard - Southwest Florida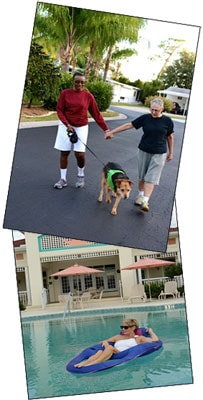 (The) Resort on Carefree Boulevard - Southwest Florida's premier Lesbian destination.
Imagine our beautiful homes for your vacation, or for living the good life.
Homes at The Resort have been meticulously planned to take advantage of the wonderful lifestyle synonymous with Southwest Florida.
Luxurious and affordable, The Resort encompasses fifty tropical acres and features 278 home and RV lots with many overlooking tropical freshwater lakes and preserves.
All sites are especially designed to accommodate manufactured homes or recreational vehicles in a natural setting.
The Resort on Carefree Boulevard lets you live an active lifestyle of tennis, pickleball, swimming, and walking. They offer activities for every style of your life.
---
Seashore Point - Provincetown, MA

Seashore Point - The Residences at Seashore Point welcomes people 55+ from all walks of life. Our concierge condominium community comprises singles and married couples, gay and straight, first and second home owners, either still working or retired.
Only two blocks from the bustling Commercial Street and a quick drive to the beach, The Residences at Seashore Point offers maintenance-free living. You will have more time to enjoy Provincetown's restaurants, arts, cultural events and festivities.
Best of all, as an owner you will have easy access to a full range of services and amenities right outside your front door. Your family pets are welcome too.
---
Spinsterhaven - Fayetteville, AR
After selling its rural property, Spinsterhaven, a lesbian 501(c)(3) non-profit, purchased a home here in 2015 named Elder Tree.  Located in the heart of town, this 3-bedroom, 2-bath house has a large living/dining room area, a huge garage, and a sun porch overlooking a beautiful park. 
It's managed by two boards, and there's a 70-year-old live-in manager.
Our mission is to create nurturing communities for aging women and women with disabilities, and our members contribute time and money to make Elder Tree a vibrant, functioning space.  We offer spaces for women in need of physical or spiritual healing; a place women can stay if loved ones are hospitalized in town, and space for meetings and educational gatherings. 
There's also a room for women visiting or traveling through, and we sponsor a First Fun Friday potluck, and a third Saturday music event and game night.
For info on visiting (there are camping hook-ups or you can stay inside), please email our manager, Anna Linville, at spinsterhaven@gmail.com or call (479) 435-6009.
(Taken from Lesbian Connection Nov/Dec 2017)
---
Stonewall Gardens - Palm Springs, CA

Stonewall Gardens - We believe in compassionate, graceful aging for our LGBT residents. It's not just an idea - it's a way of life!
Stonewall Gardens is a welcoming, supportive, and respectful environment, where a diverse group of LGBT seniors and friends can live, relax, and be well. Our goal is to provide a beautiful, secure, social, and dynamic community for LGBT seniors where they will be cared for with the dignity and respect they deserve.
Residents using Stonewall Gardens' assisted living program enjoy the benefits of community life and an amenity-rich lifestyle. Safety is our utmost concern at Stonewall Gardens. We provide around the clock care givers to make sure your needs are met.
---
Superstition Mountain Resort - Apache Junction, Arizona

SUPERSTITION MOUNTAIN RESORT is located in the quiet suburb of Apache Junction, AZ near the base of the Superstition Mountains, with easy access to the Phoenix metropolitan area. It is surrounded by the beautiful desert of cacti and saguaro.
We are an exciting community of residents who want to begin the second act of their lives in a beautiful resort setting.
Whether you are traveling in a recreational vehicle or in a car, we have places available for you to stay. Our park has 225 lots with opportunities to own or rent an RV site with full hook ups for your recreational vehicle or reside in a one bedroom park model home fully furnished and equipped for comfortable living.
At the center of the resort is a spacious clubhouse with swimming pool and spa. This clubhouse and the area around it provide the opportunity to engage in many activities to enhance your life and experience an active creative life within a caring fun-loving community.
Come join us and experience a new life, a new destination and a new beginning as you enter the second act of your life.
---
Susan B Anthony Memorial UnRest Home Women's Land Trust is women-only space near Athens, Ohio.
We are not a "retirement center" but a place for lesbians to live.
usmjan@gmail.com
SuBAMUH
PO Box 5853
Ahtens, OH, 45701
---
Town Hall Apartments, Chicago, IL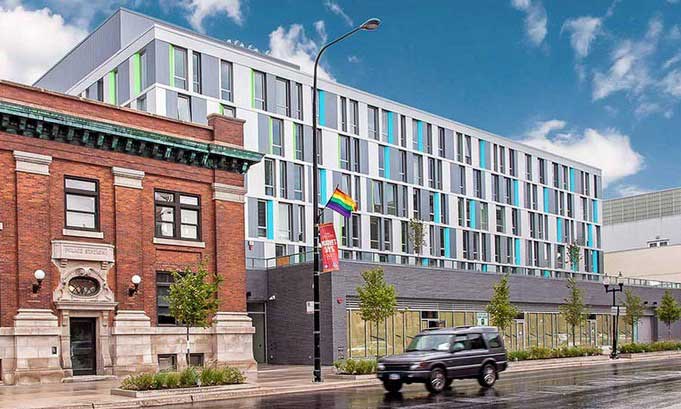 Town Hall Apartments - This mixed-use senior housing facility includes street-level retail, parking and 79 apartments and is an adaptive re-use of the historic decommissioned Town Hall police station. Town Hall Apartments showcase the concept of "aging in place," that is, being able to age happily within the community of your choice.
The facility fills an important need in Chicago's Lakeview neighborhood, not only because it provides much-needed, affordable housing for senior LGBTQ residents, but because it helps knit together an entire city block, including the Gensler-designed Center on Halsted, within the surrounding community.
---
Triangle Square - Hollywood, CA

Triangle Square - The 104-unit building, located on the corner of Selma and Ivar Avenues in Hollywood, is designed to house individuals of mixed incomes under an affordable housing model.
The unit mix consists of 96 one-bedroom, and 8 two-bedroom units, targeted to low income seniors.
34% of the units will be designated for seniors with HIV/AIDS, homeless or at risk of homelessness.
The housing surrounds an open courtyard with a pool, and each floor contains a lounge area and common laundry facility.
Unit features include wall-to-wall carpeting, European style kitchen cabinets, a refrigerator, range and hood, garbage disposal, window treatments and pre-wired telephone & cable.
---
Twin Oaks Community, VA

Twin Oaks is an intentional community in rural central Virginia, made up of around 90 adult members and 15 children. Since the community's beginning in 1967, our way of life has reflected our values of cooperation, sharing, nonviolence, equality, and ecology. Twin Oaks is a mixed-sex community with a strong lesbian/queer women's culture.
We do not have a group religion; our beliefs are diverse. We do not have a central leader; we govern ourselves by a form of democracy with responsibility shared among various managers, planners, and committees. We are self-supporting economically, and partly self-sufficient. We are income-sharing. Each member works 42 hours a week in the community's business and domestic areas. Each member receives housing, food, healthcare, and personal spending money from the community.
---
Village Hearth Cohousing, Durham, NC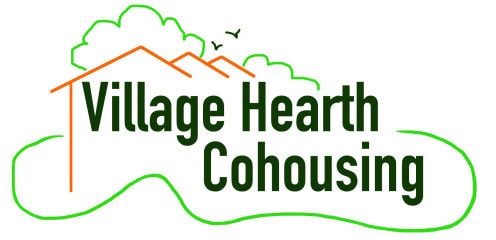 Village Hearth Cohousing is a type of collaborative housing in which residents actively participate in the design and operation of their own neighborhoods. Adult cohousing offers individuals, mostly ages 55 and above, the opportunity to live independently and to "age in community" within a close-knit and mutually supportive group of neighbors.
We are LGBTs, friends, and allies (and our pets!) creating a caring community in beautiful Durham, NC. We'll each have the privacy of our own cozy sustainable homes clustered around our common house providing ample opportunities to be social within steps of our front doors.
---
Articles
A retirement home for lesbians? Where do I sign up? - United Kingdom - Article by Val McDermid - Enabling LGBT people to grow old together is not about creating a ghetto but about helping them to live later life openly, healthily and without fear.
Gay Retirement Village Planned In France Will Be Country's First
Spain's First Gay Retirement Home Planned
The Worst (and Best) Places to Be Gay in America
Feeling At Home: Staff Trainers Help LGBT Seniors Overcome Fears In Long Term Care
---
Book
Lesbian Land - Collected interviews, essays and photos of lesbians on women only land and in communes in the 1980s.