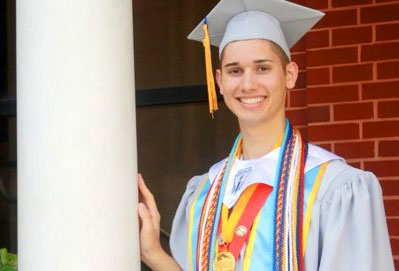 Jacksonville, Fla. student Seth Owen, 18, had a 4.16 GPA and all the promise of the future. He just had no money to make it a reality. After his parents kicked him out of the house for being gay, he was on his own.
That's when the town chipped in to help fund his college education and raised over $120,000 (the original crowdfunding goal was set at $100,000) so that he could attend Georgetown University.
However, an incredible thing happened after all the money was raised: Georgetown decided to waive his tuition. Completely.
Read moreUniversity Offers a Free Ride to Gay Teen Abandoned by Parents