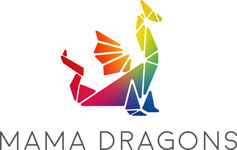 Mission: We support, educate, and empower mothers of LGBTQ children
Vision:Â A world where all mothers fiercely love and advocate for their LGBTQ children
Mama Dragons has grown from a handful of mothers to a membership numbering close to 3,000.
This is an unusual ally group. We exist to offer support for one another and for our LGBT loved ones.
Our roots are in Mormonism but we are now inclusive of all faiths, or lack of faith traditions. There is no expectation or requirement of involvement or activity in religion, and there is great understanding about the disconnect many feel concerning that.
"Being a member of Mama Dragons means that as I navigate this life with my transgender son, whom I love with all my heart, I have the support and friendship of women who have traveled this road before me, and who help and support me when I need it the most."     ~ Tina – California