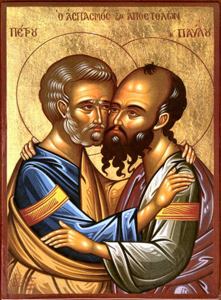 Struggle against homosexual desire may have inspired Paul the Apostle to write sublime Biblical teachings on unconditional love and inclusivity — and also a few "clobber passages" used by anti-LGBTQ bigots.
Both Paul's sense of unworthiness and his appreciation for God's grace may have the same unexpected cause: Some scholars believe that Paul was a celibate homosexual man trying to reconcile faith and same-sex attraction. This may have been the "thorn in the flesh" that God refused to remove despite his prayers.
Such Pauline paradoxes have long fascinated people of faith while alienating progressives. He wrote magnificent meditations on inclusivity and petty rules that have divided people by fueling sexism, racism and antisemitism.
Read morePaul The Apostle: Did His Homosexuality Shape Christianity?