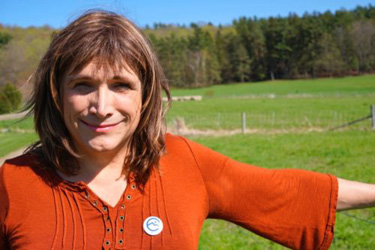 Christine Hallquist is a former energy executive who has stepped out from behind the CEO desk to step into the Vermont governor's race. She's married, and a parent.
She's a long-time Democrat running to unseat a Republican governor in a state where that party has held the seat since 1963.
She's also a transgender woman who, if successful, will be the first trans person to serve as a governor of an American state.
We had a chance to sit down with Ms. Hallquist and while she recognizes the historical importance of her run — and the challenges she faces — she remains focused on issues dear to her and others in her state.
Read moreExclusive: America's first trans candidate for governor talks about hope
 & death threats