From the author: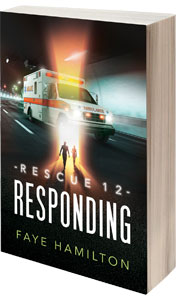 I would like to communicate with you about my soon to be launched Christian Fiction. Rescue 12 Responding - on Amazon. 
Launched and Free June 4, 5, 6, 7, 8Â 
Of most importance is this Christian Fiction relevance to the Gay Christian Community.  It is a book I strongly believe will encourage gay Christians, and be healing to family members with folks wrestling with their faith, sexual orientation, and the rejection of the church.  I will be seeking every means possible to get this book into this community.  Not because I am the author but because I believe this message will not only heal wounds, but it will empower fresh conversations in conservative faith communities!   I believe my book will be another step in reconciliation.
The book webpage is Rescue12Responding.com
Would you be interested in sharing this book with your contacts? Would you be willing to review and post your review for Amazon?  I would be willing to place an ad on your site for the book.
Thanks, Faye Hamilton
Note from Mary:Â  If you are willing to post a review for this book on Amazon please contact Faye to get a copy.